Petry Kuhne Company stands as a premier General Contractor, Construction Manager, and Design-Builder.
What makes Petry Kuhne different from other contractors is the emphasis we place on proper planning during pre-construction and our unwavering commitment to quality and safety throughout the construction process.
We pride ourselves in being a team player, looking at each project not only on the merits of that one project, but establishing relationships which are often long-lasting with many repeat clients. Fairness, safety, quality, and transparency are foundations of our company culture.
We believe our most valuable asset is our employees. Our commitment to treating our people with respect and as 'part of the family' has resulted in employee longevity having numerous employees who have dedicated most or all of their career at Petry-Kuhne. This provides a wealth of experience and knowledge being delivered to each project.
Petry Kuhne Company self-performs many areas of construction that other general contractors choose to sub out, including sitework and concrete, carpentry, steel erection, and selective demolition. This provides our clients with expertise in the 'nuts and bolts' of the project, so that even when it makes sense to subcontract portions of the work, our employees have the experience and expertise to make sure the work is being done the right way. Petry Kuhne Company also has a wholly owned steel erecting division, Central Illinois Erectors.
Our commitment to quality, client service, and integrity have positioned us as a leader in the construction industry for 100+ years. As we look into the future – our philosophy of hard work, fairness, and teamwork guide us to our ultimate goal – long lasting relationships with satisfied clients.
Petry Kuhne
Leadership Team
Chris Uhlarik, Nick Walder, and all the on-site superintendents and workers did excellent work, paid close attention to detail, and took pride in what they did. More importantly, they worked as discretely as possible during the renovation work to minimize the disruption to the existing areas, employees, and patients. Our project finished on-time, under budget, and with no findings during our Illinois Department of Public Health inspection. I fully recommend Petry Kuhne and would have no reservations engaging them in future projects.
Steven D. Tenhouse, FACHE
CEO, Kirby Medical Center
[Eichelberger Field] looks outstanding. The compliments we have gotten from the common fan all the way up to the Big Ten Office are a credit to you and your teams.
...thank you and your groups for all the hard work you put forth to help the University of Illinois Department of Intercollegiate Athletics get to this point. These combined efforts helped to create lifelong memories for the young women that competed this week that none of us could have done alone.
Tim Knox
Assistant Athletic Director, Capital Projects|Facilities, University of Illinois
I have been wholly impressed with the knowledge, professionalism, and problem-solving provided to us by Petry Kuhne throughout our project. I would recommend the Petry Kuhne Company for any construction project for which they are applying. I am confident they can get the job done right.
Victor E. Zimmerman, Ed. D.
Superintendent to Schools, Monticello CUSD #25
Petry Kuhne has brought a wealth of knowledge, experience, integrity, and a proven track record to our construction project. Their willingness to help achieve the goals for our project from a budget and functionality aspect has been a great asset to our school. I place trust and confidence in Petry Kuhne Company to deliver a high quality project on time and at a fair price.
Fr. Keith A. Walder
Pastor, St. Thomas Catholic Church & School
Petry Kuhne
Field Supervisors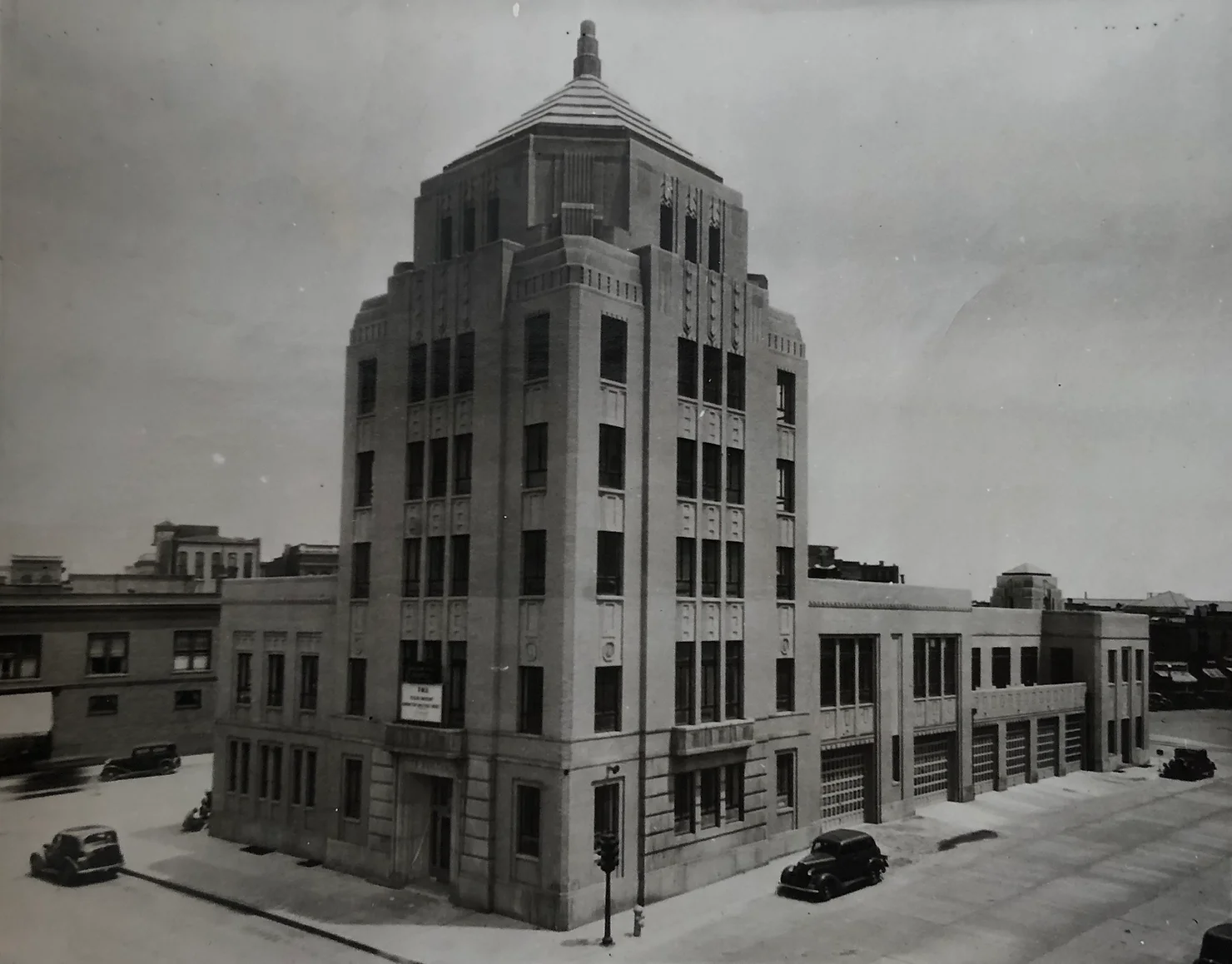 1935
The Champaign City Building
The company constructed the Champaign City Building in downtown Champaign at the corner of Neil St. and University Ave. The tower portion of the building housed the administrative offices while the eastern extension housed the fire department. The building took two years to complete.
1951
W.T. Grant Company
At One Main Street, Champaign, the construction of a popular downtown department store, W.T. Grant Company, is completed.
1981
Busey Bank - Downtown Urbana
Busey Bank in Urbana is constructed. The economy was in a deep recession in the early 1980's and this project helped us push through to better times.
1991
Harker Hall Renovation
Harker Hall, the oldest building on University of Illinois Campus, is renovated while keeping the exterior three-story structure intact. This building is listed on the national registry for historic buildings.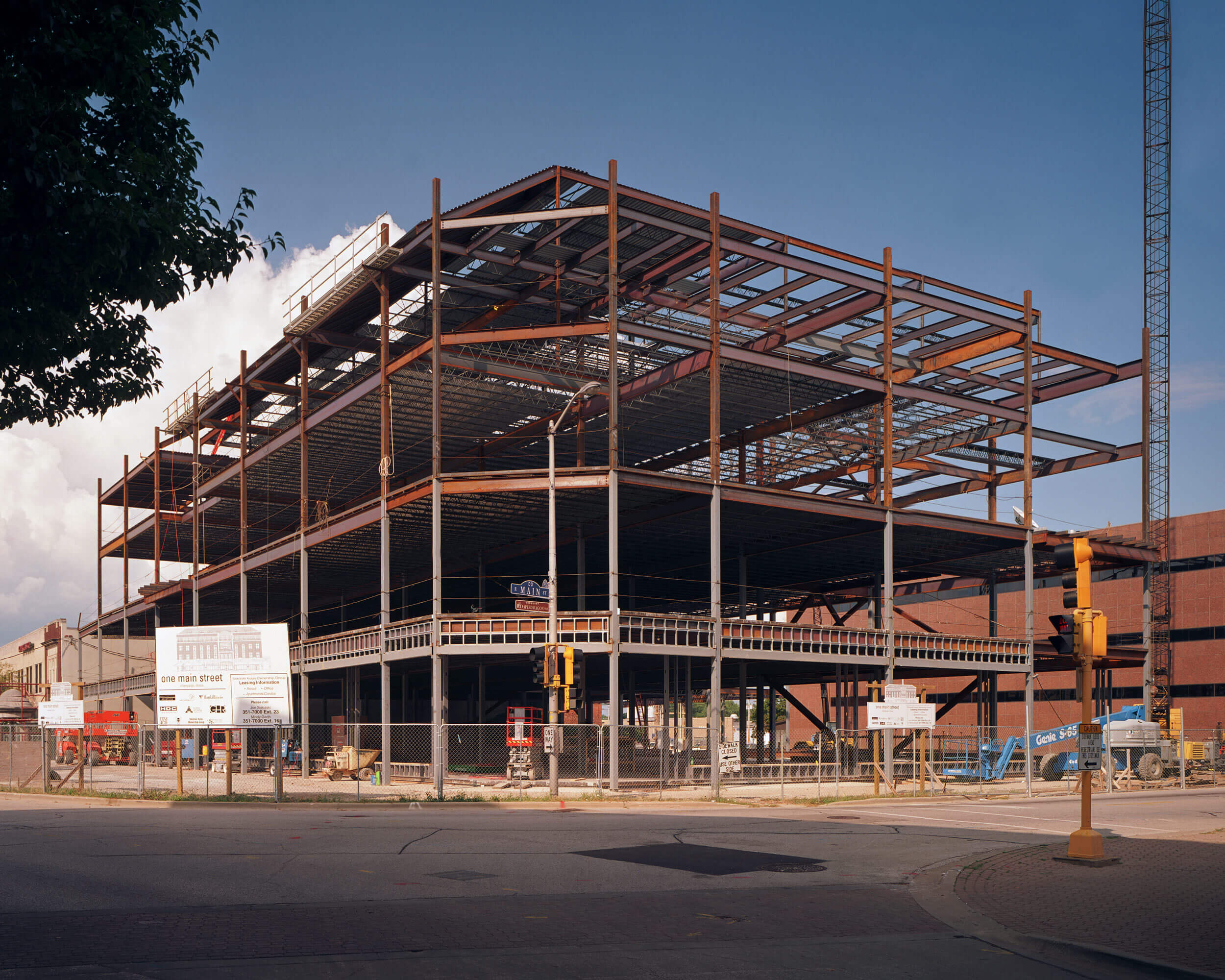 2003
One Main Building Plaza
One Main Building Plaza, a five-story brick multi-use complex featuring condominiums, offices, restaurant and retail space becomes an anchor to downtown Champaign. It was exciting to build this project at the same location where we constructed a department store in 1951.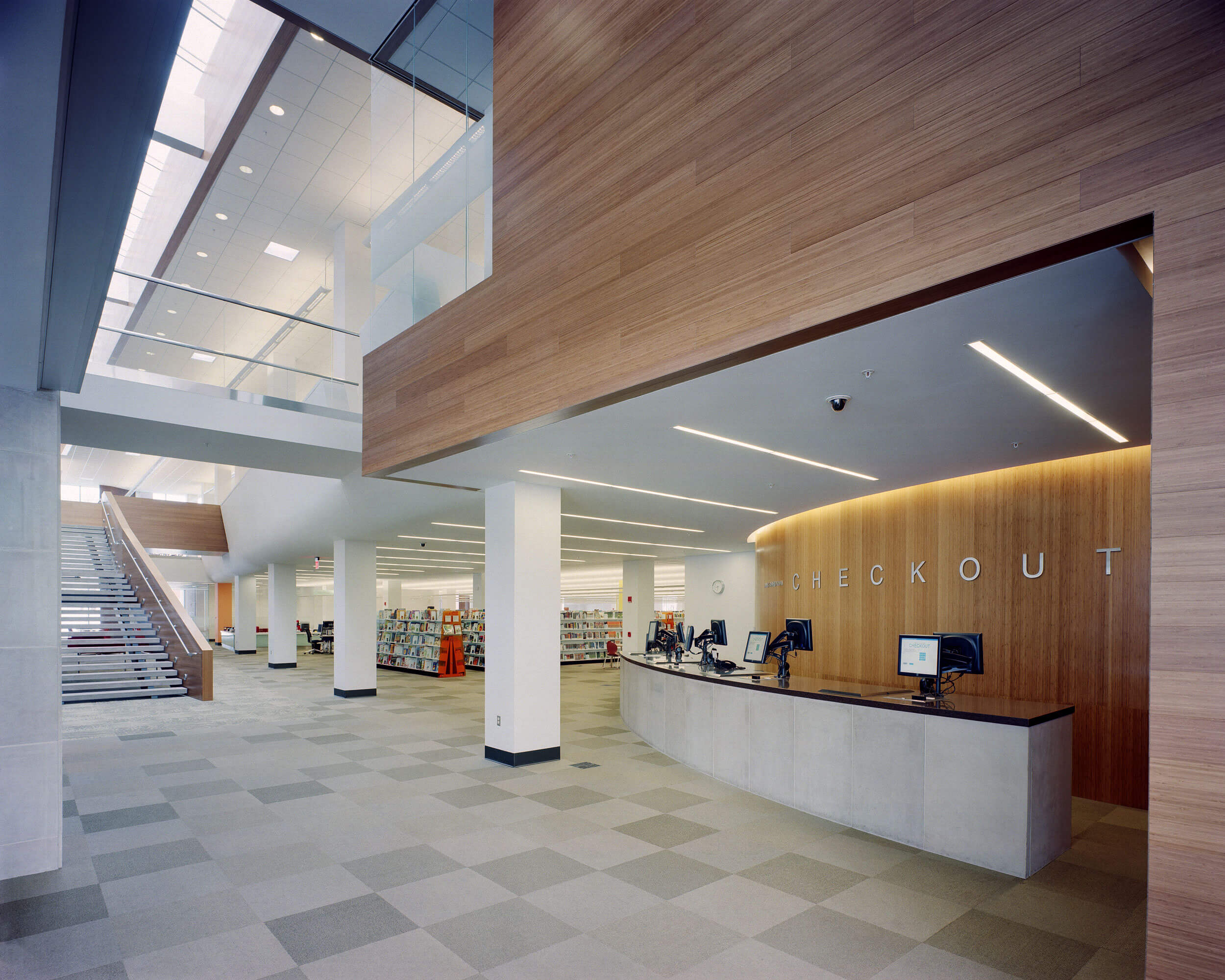 2008
Champaign Public Library
Champaign Public Library, a 121,000 square foot, $22.8 Million, high tech facility. We provided construction management services for this much needed public library upgrade for our community.
2019
UIUC Smith Football Performance Center
Smith Football Performance Center UIUC is constructed for the UIUC Division of Intercollegiate Athletics. We were awarded the $12.6 Million general trades contract for this overall $70.2 Million project. We were instrumental in the project's on-time completion in Summer 2019.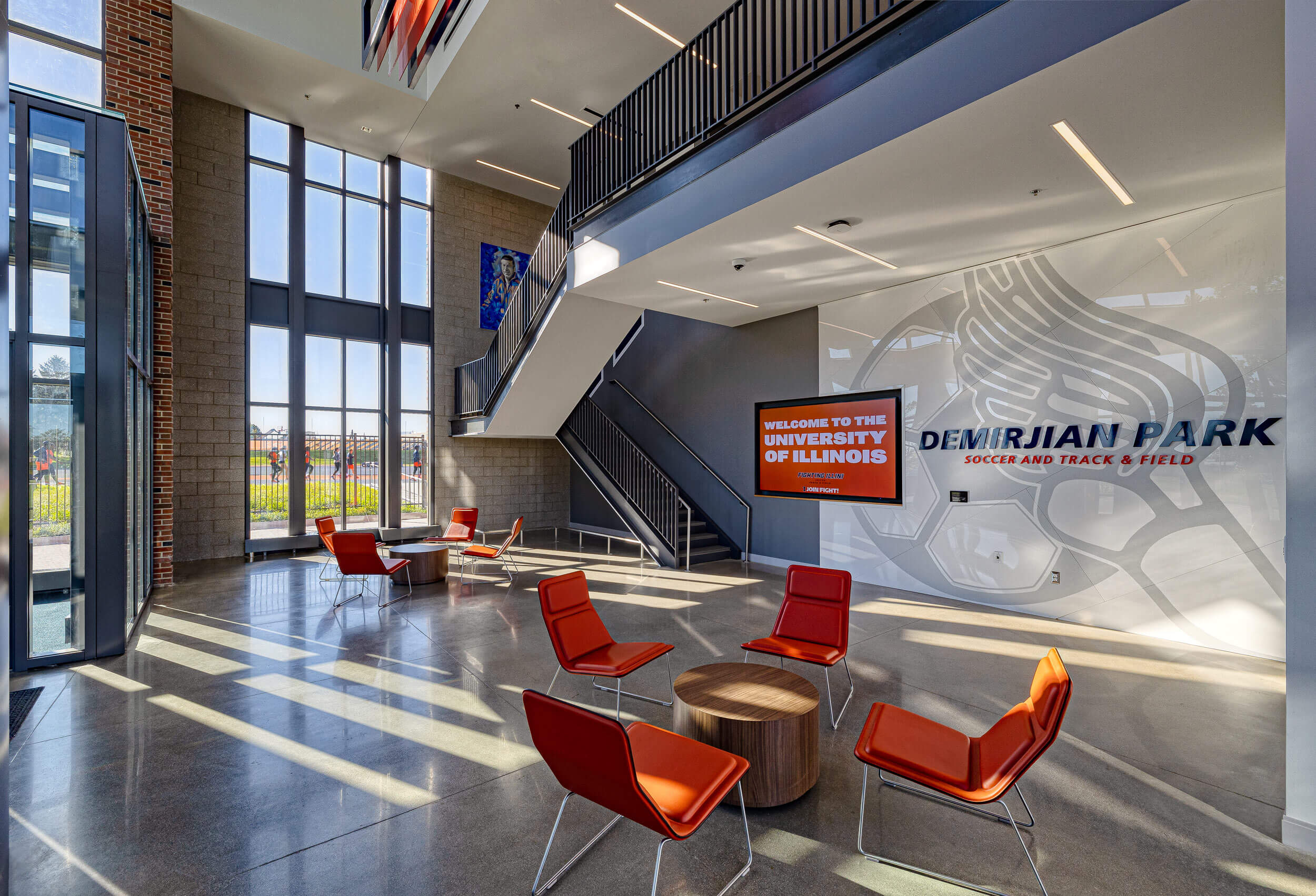 2021
Demirjian Park Soccer and Track Complex
Demirjian Park Soccer and Track Complex is completed in 2021 on the University of Illinois campus. This 21,300 square foot facility provides locker rooms and team facilities for both women's soccer and men's and women's track.
W.E.C. Kuhne (back row, second from the left) in 1937 with the team of designers and builders commissioned to construct the Champaign City Building as well as then-mayor James D. Flynn and other local government officials.
Founded in 1904 as the William C.F. Kuhne Company, Petry Kuhne Company has stood the test of time, providing quality construction services to the Central Illinois region. CA Petry and sons was established in 1946, and was the successor to King and Petry founded in 1924. In 1985, the Petry and Kuhne families who were long term competitors and friends, merged their companies together to form Petry Kuhne Company.
Petry Kuhne Company is privately owned. On January 1, 2014, three long time employees, Chris Uhlarik (President), Nick Walder (Executive Vice President), and Ann Deedrich (Senior Vice President) purchased equal shares of the company from previous owners Greg Petry and Patrick B. Dorsey. This leadership team is well positioned to continue the Petry Kuhne legacy well into the future.
Petry Kuhne
Employment
Opportunites
We value our employees as our greatest asset and offer a family-oriented work environment where we work as a team with the common goal of providing the best possible construction services in Central Illinois.
See Our Current
Career Opportunties